Are you getting the most out of your grip gear? From clamps to stands, learning how to rig a light or lighting control instrument where you need it, safely, is an important skill in achieving the desired cinematic look.
That's why we partnered with Matthews Studio Equipment to produce an extensive series on grip gear and rigging gear and techniques. We will show you each piece of grip equipment – from stands and clamps to complex rigs – how to properly rig them, and on-set safety protocols.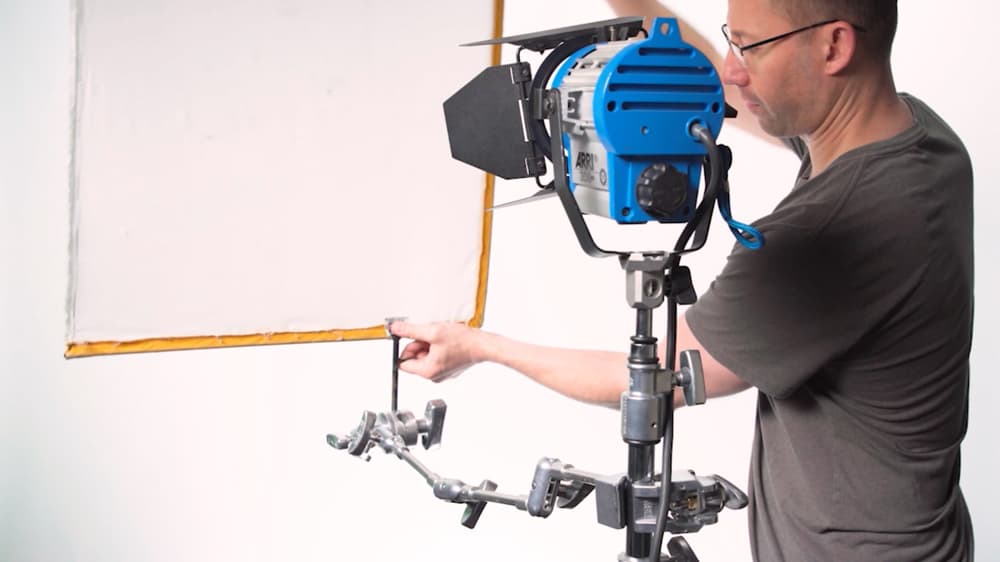 We unload the grip truck to show you how to use common clamps used on film sets, including mafers, cardellinis, C-clamps, furniture clamps, playtpus clamps, scissor clamps, gaffer grip, and how to use each clamp safety.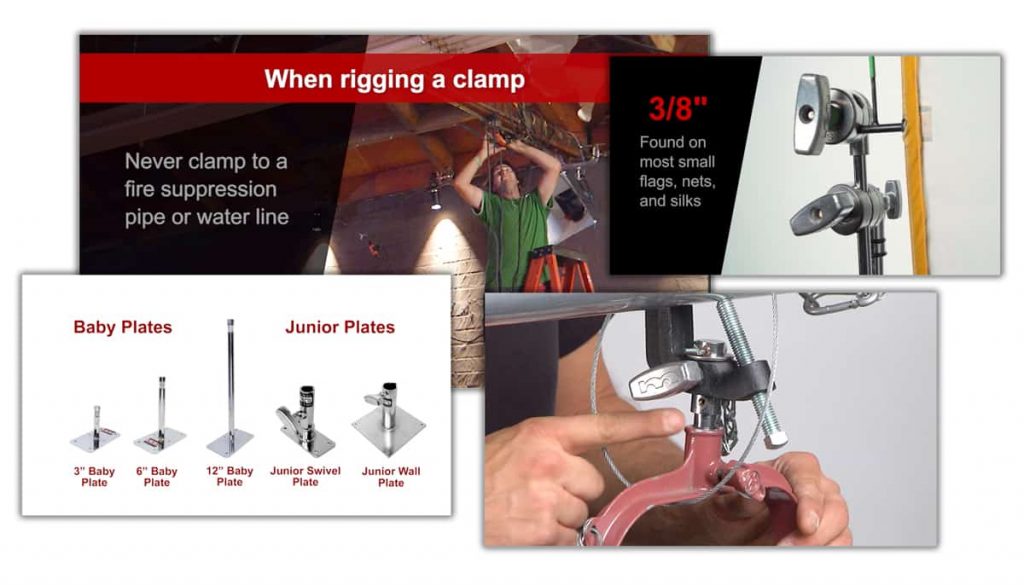 Grip and Rigging: Rigging Hardware and Techniques
Learn how to safely use grid and pipe clamps, lollipops, offset arms, wall plates, double and triple headers, grip heads, wall spreaders, Mattpoles, putty knife, and chain vice grips.

From baby and combo stands, to hi-his and low boys, learn how to safety use industry-standard stands on set.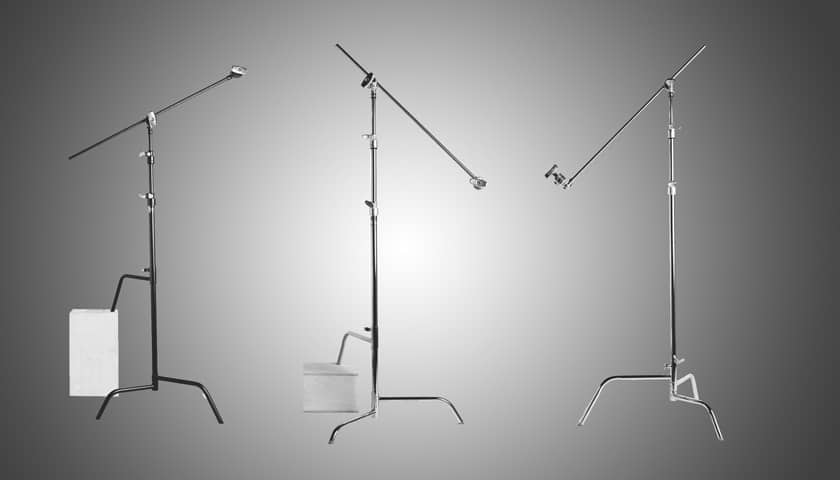 Grip and Rigging: C-Stands
Learn how to properly use a variety of C-stands, including turtle base, spring loaded, as well as rigging options for grip heads and arms.
Grip and Rigging: Grip Support
Learn how to properly use sandbags, apple boxes, taco carts, and furni pads on set.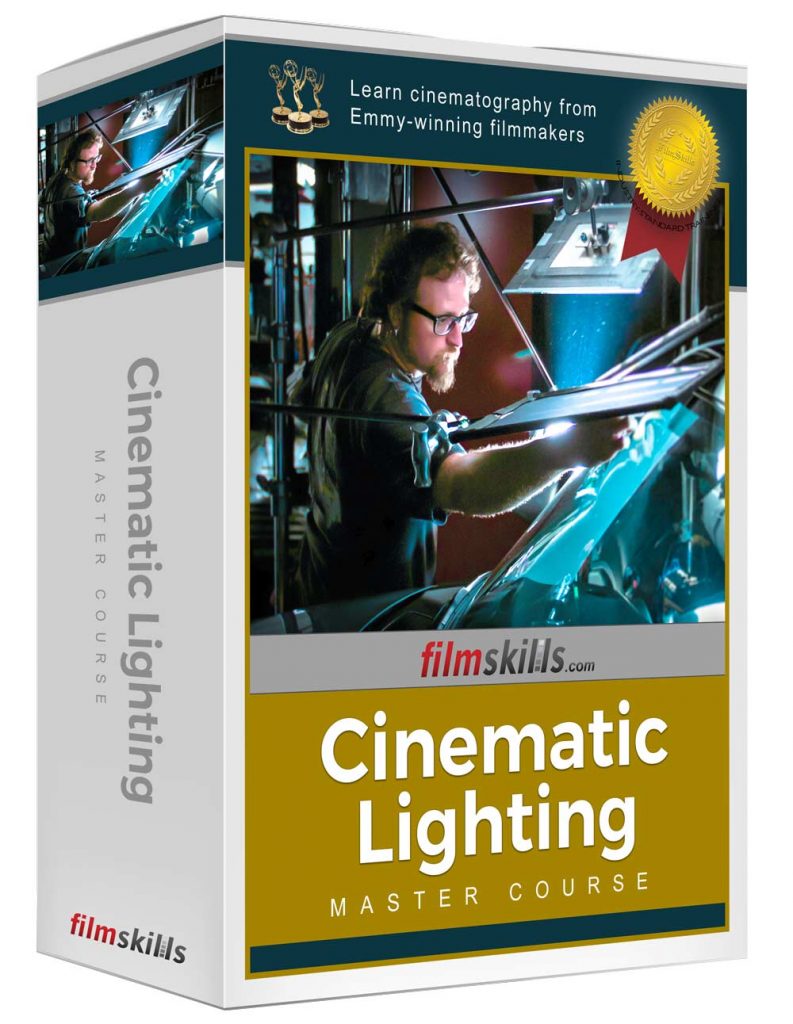 Cinematic Lighting Master Course
Learn advanced techniques for reducing, softening and shaping light,  how to work with sunlight, advanced key light techniques for feature films, commercials, and music videos, green screen cinematography, and advanced natural lighting techniques.
Professional Lighting Equipment
Tungsten Lighting
HMI Lighting
LED Lighting
Kino-Flo Lighting
Grip and Rigging Techniques
Working with C-Stands
Working with Grip Clamps
Rigging Hardware and Techniques
Grip Stands and Elevating Lights
Grip Support
Grip Tools
Light and Exposure
Techniques to Reduce Light
How to Create Soft Light
Techniques to Shape Light
Working with Reflected and Bounced Light
Color Temperature and White Balance
Working with Mixed Light
Attributes of Light
Three Point Lighting
How to Light and Shoot Green Screen
How to Light a Scene
How to Light Daytime Exteriors
On Location Lighting Demos
Lighting Kitchen Scene with Bright Outside Sunlight
Shooting a Nighttime Dialogue Scene
Lighting a Small Location
How to Light a Bedroom – Daytime
How to Make Nighttime Look Like Morning
Light Daylight Dialogue Scene
Light a Nighttime Bedroom Scene
Light a Nighttime Living Room Scene