Learn from professionals who have worked on TV shows and movies you see every day. They have won, or been nominated for over 70 Academy Awards, Emmy's, BAFTAs, SAG Awards, and a Peabody Award.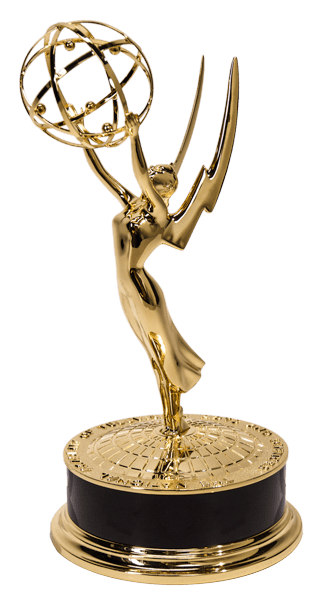 Your instructors have worked for every major studio and TV network.
From our directors and cinematographers to Foley artists and script supervisors, you will learn the industry from professionals who's work has grossed tens of billions of dollars at the box office.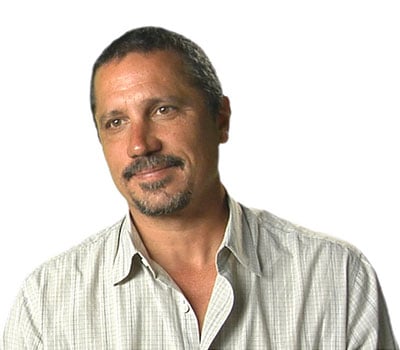 Rob Bowman
Director, Executive Producer
Rob directed "The X-Files" movie, numerous episodes of "Star Trek: The Next Generation," and was the Executive Producer of ABC's hit drama, "Castle."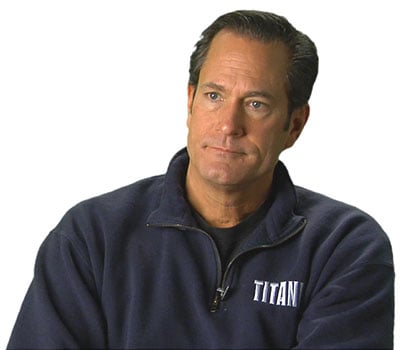 Josh McLaglen
Producer, 1st Assistant Director
Josh is the producer of "Avatar," the X-Men movies, "Logan," "Real Steel," and, as James Cameron's 1st AD, ran the sets of "Titanic," "Avatar," and dozens of other Hollywood blockbusters.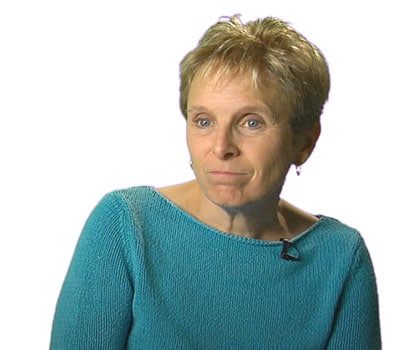 Mary Lou Belli
Emmy-Winning Director
Two-time Emmy winning director, Mary Lou has helmed episodes for dozens of prime time shows, including "NCIS: New Orleans," "The Quad," "Hart of Dixie," "The Game," "Monk," and "The Hughleys."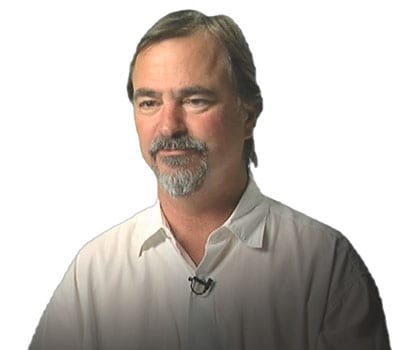 David Stump, ASC
Academy Award Winning Cinematographer
As an Academy-Award winning cinematographer and two-time Emmy nominee, David has worked on "American Gods," "Breaking Bad," "X-Men," Hollow Man," and is the technical chair of the ASC.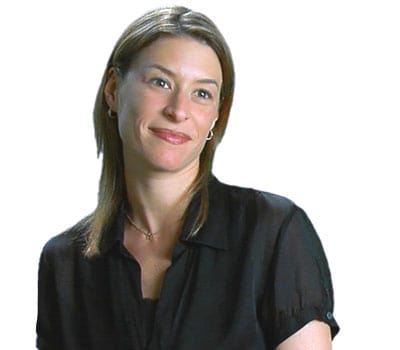 Alexa Amin
Studio Executive
Alexa is the former Vice President of Development at Sony Pictures Animation and Vice President of Production at New Regency Productions.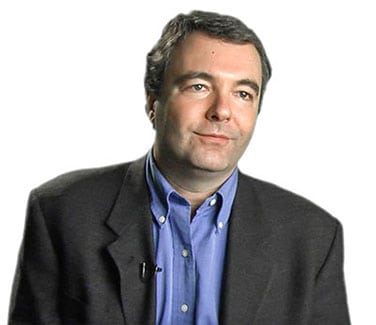 Jeff Ulin
Studio Executive, LucasFilm
Jeff was the Head of Worldwide Distribution and Online for LucasFilm, overseeing the release of the Star Wars prequels.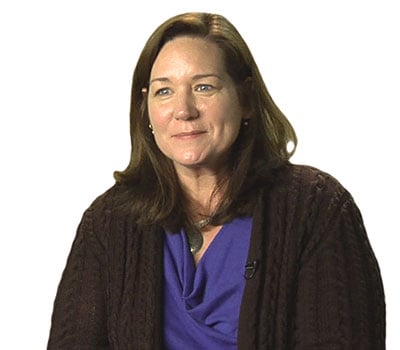 Cristen Carr Strubbe
Unit Production Manager
Cristen ran productions for Steven Spielberg's "Catch Me if You Can," and "Charlie Wilson's War," Academy-Award winning, "American Beauty," and over a dozen other blockbusters.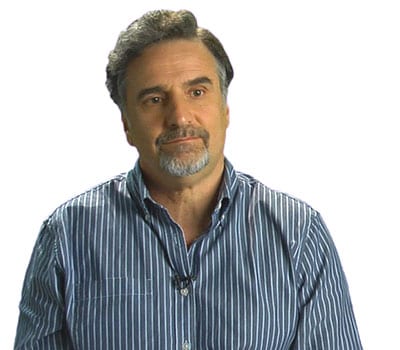 Steve Skrovan
Emmy-Winning Executive Producer
Two-time Emmy winner, Steve is the Executive Producer on "Everybody Loves Raymond," "Hot in Cleveland," "'Til Death," and "School of Rock," and produced the Sundance Grand Jury Prize nominee, "An Unreasonable Man."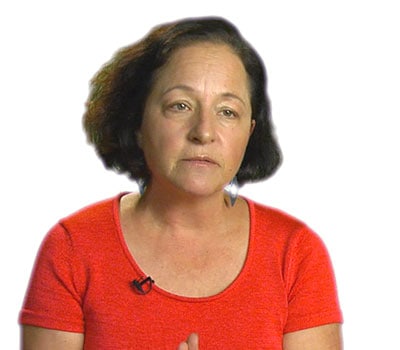 Anne Marie Gillen
Producer
Anne Marie served as COO of Morgan Freeman's production company, Revelations Entertainment, and is the producer of Oscar nominated "Fried Green Tomatoes."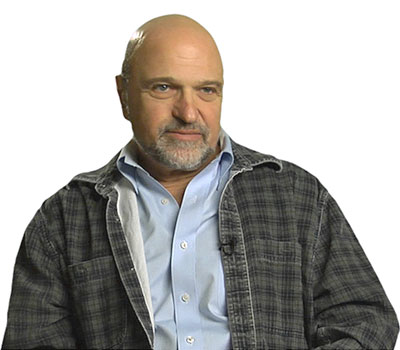 Andrew Davis
Director
Andy is best known for directing Harrison Ford in the Oscar nominated, "The Fugitive." He has also directed numerous feature FilmSkills, including "Under Siege," "Above the Law" (both starring Steven Segal), "Code of Silence," "Holes," "The Package" and "The Guardian."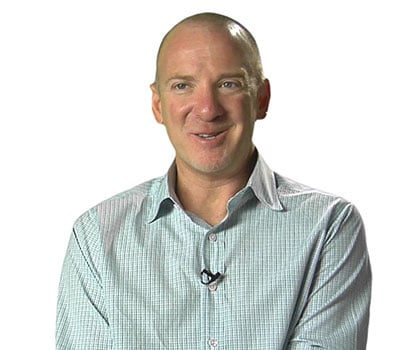 Wayne Fitterman
Head of Production at William Morris-Endeavor
Wayne Fitterman leads the WME's Production Department, one the top five most powerful talent agencies in the world. His clients have included, Oscar-winning cinematographers, production designers, producers, and actors.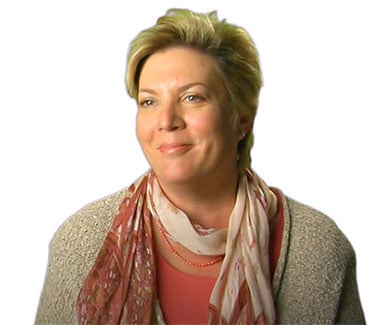 Bethany Rooney
Director
Director of over 150 episodes of prime-time network shows, including "Grey's Anatomy," "Desperate Housewives," "Brothers and Sisters," and "Private Practice." For cable television, she has directed In "Plain Sight," "Weeds," and "Drop Dead Diva."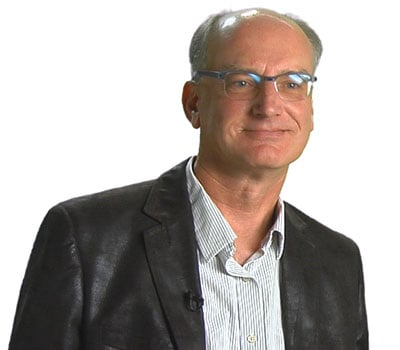 John Gresche
Vice President of Lighting, Arri
John Gresch serves as ARRI Inc.'s Vice President, Lighting Division and is an instructor of HMI lighting for IATSE 728 (Studio Lighting Technicians) Safety & Training program.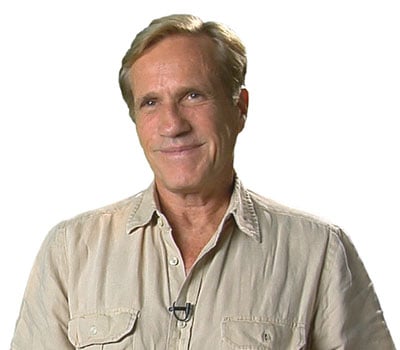 Randal Kleiser
Director
Randal Kleiser's first feature "Grease" is the most successful movie musical ever made. Other credits include "The Blue Lagoon," "The Boy in the Plastic Bubble," "Summer Lovers," "Flight of the Navigator," "White Fang," "North Shore," "Getting It Right," "Lovewrecked" and "It's My Party."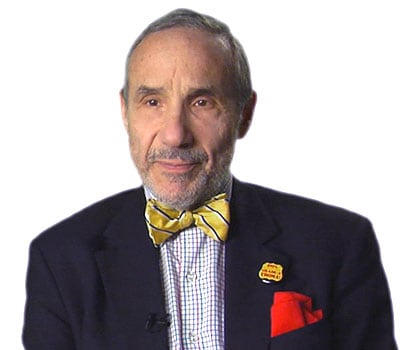 Lloyd Kaufman
President, Troma Pictures
Lloyd is president of Troma Pictures and the chairman of the Independent Film & Television Alliance (IFTA), the global trade association of independent distributors and producers of motion picture and television programming.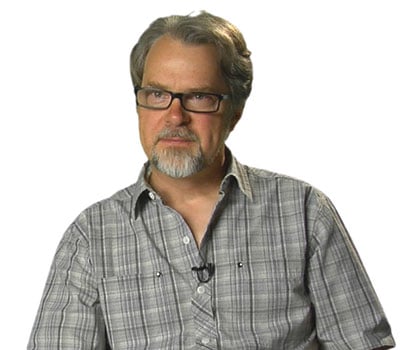 Harry C. Box
Camera Operator, Gaffer
Credits include "Heroes," "Brothers and Sisters," and "Everybody Hates Chris." He has worked on major motion pictures, independent feature films, telefilms, documentaries, music videos, commercials, industrials, and has written "The Set Lighting Technician's Handbook,"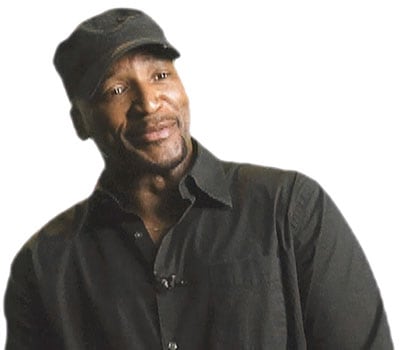 Anthony Ray Parker
Actor, "The Matrix"
Anthony is an American actor best know for his role as Dozer in "The Matrix." His other credits include, "Spartacus," "The Marine," "The Frighteners," and "The Resolve."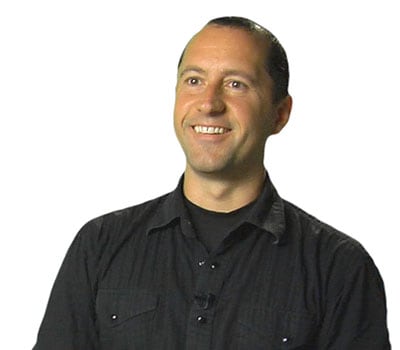 Stephen Marinaccio
Line Producer
Stephen worked with James Cameron on "Aliens of the Deep," and numerous features, including "Marco Polo," "The Darkest Hour," and "13 Hours"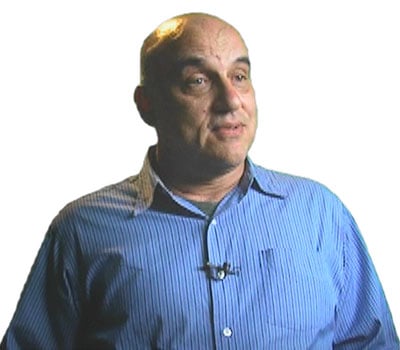 Barry Zetlin
Emmy-Winning Editor
Barry Zetlin is an Emmy-winning television and film editor. Credits include "Friday the 13th" and "Children of the Corn II" as well as dozens of television shows including "The Bachelor," "Project Runway", "The Mole," "Bionic Woman," "Basketball Wives," and "Starting Over."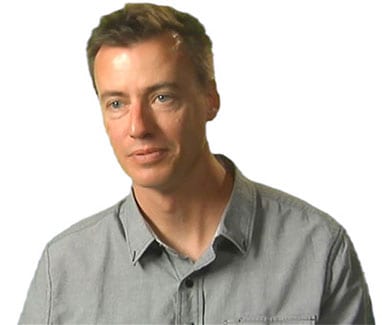 Dan Riffel
Gaffer
Dan's credit include, "Avengers: Infinity War," "Fantastic Four," "Ant Man," "Iron Man," "Battleship," "X-Men: Last Stand," "Captain America," "Planet of the Apes," "Cowboys and Aliens," "Hancock," and "Spiderman"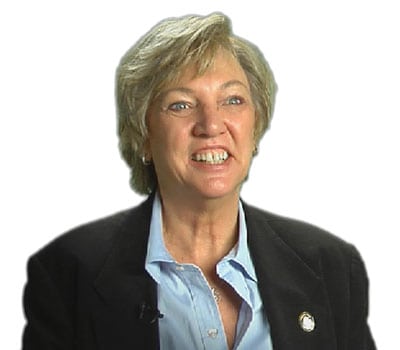 Cindy Marty
Emmy-Nominated Sound Editor
Cindy's credits include editing sound on "Titanic," "Pearl Harbor," "Remember the Titans," "Predator," "Bridesmaids," "Superbad," and "The 40-year-old Virgin"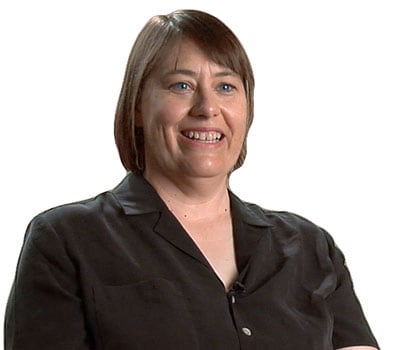 Dana Kupper
Sundance Award-Winning Cinematographer
Dana's documentary credits include, "Stevie," "Soul Food," "Normal Life," "Independent Lens," "P.O.V.," "American Experience," "American Creed," and "Above and Beyond: NASA's Journey to Tomorrow."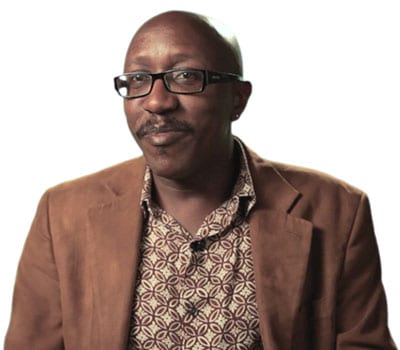 Anthony Q. Artis
Documentary Filmmaker
Author "Shut Up and Shoot," Producer "Shelter," "Paper Chasers," "Threading Needles," "Flipped"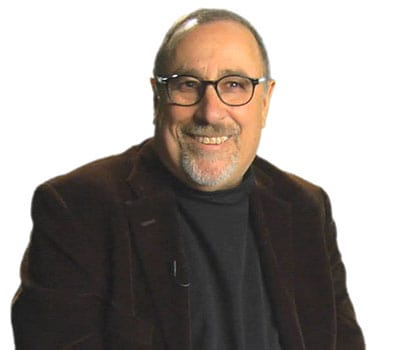 Steve Zuckerman
Director
Steve has directed hundreds of hours of prime time television shows, including, "Friends," "Empty Nest," "Men at Work," "Melissa & Joey," "According to Jim," "Love, Inc." and "What I Like About You"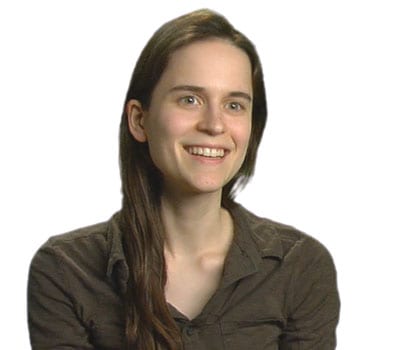 Jenn Carroll
Script Coordinator
Jenn's credits include, "Breaking Bad," "Just Call Saul," "Men of a Certain Age," "Childrens Hospital," and "General Hospital"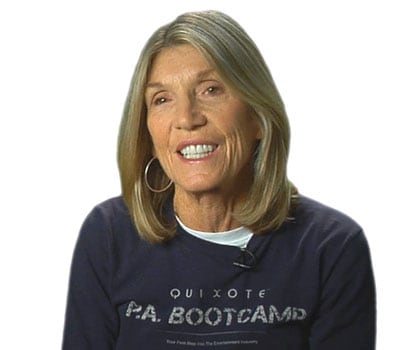 Jody Brockway
Emmy-Nominated VP of Production, NBC
Jody managed NBC Studio's made-for television movie department, with credits including "Christmas Cupid," "Snowglobe," "Identity Theft," "Maiden Voyage," "Rush of Fear," "Cruel Justice," and "The Ron Clark Story"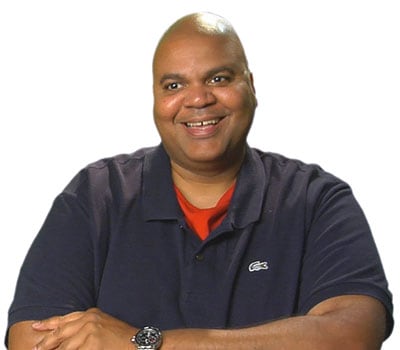 Edward Ricourt
Screenwriter
Edward has received screenwriting credit for "Now You See Me," "Jessica Jones," "Now You See Me 2," and "Wayward Pines"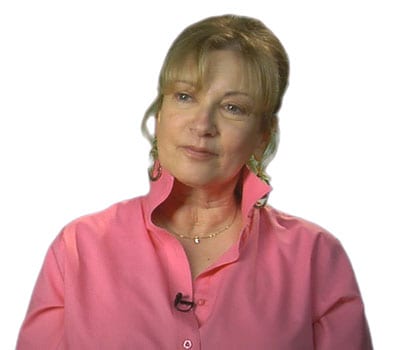 Eve Light Honthaner
Production Coordinator
Eve's credits include "Titanic," "Tropic Thunder," "Joy Ride," "Just Married," "In Dreams," and "The Game"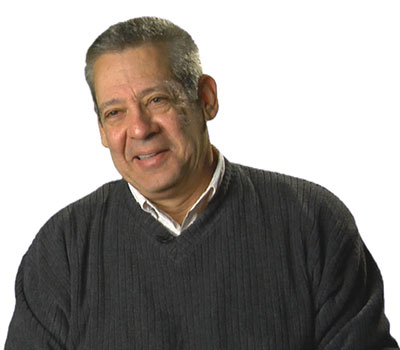 Lance Fisher, SOC
Camera Operator
Lance's credits include "Paycheck," "Godzilla," "Blade: Trinity," "Scream 3," "Circle," "Channel Zero," "House," "Las Vegas," and "Jonas"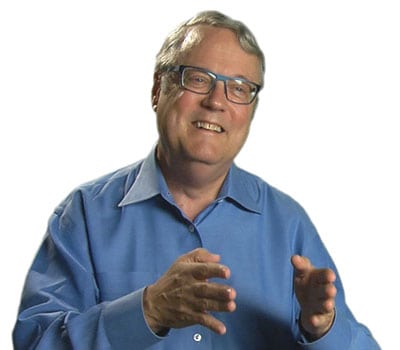 Tomlinson Holman
Academy Award Winner, Head of Audio, Apple
Tomlinson invented THX, and worked on the sound for "Return of the Jedi," "Indiana Jones and the Temple of Doom," and is currently the head of Audio at Apple.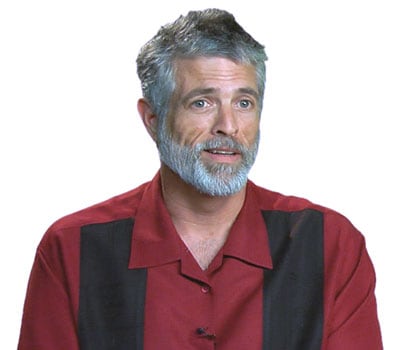 Chris Huntley
Academy Award Winner
Chris Huntley won the Academy Award for his groundbreaking story structure software DRAMATICA.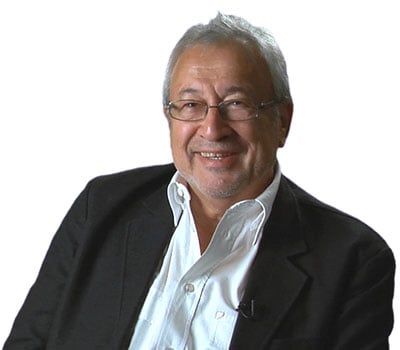 Ken Dancyger
Screenwriter
Ken Dancyger is the author or co-author of seven books on screenwriting, directing, film editing and production. Ken is past Chair of Undergraduate Film and Television, TISCH School of the Arts, New York University, where he is a Full Professor.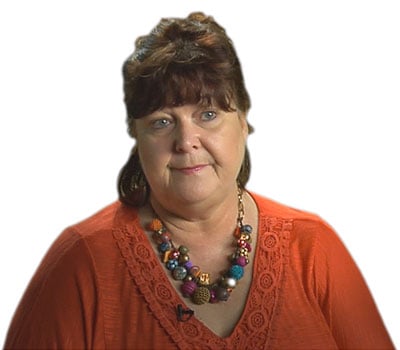 Tamara Johnson
Emmy-Nominated Sound Mixer
Tamara's credits include hundreds of hours of movies and television episodes, including "Modern Family," "Bizzardvark," "Girl Meets World," "Strings," "Melissa & Joey," "Zoey 101," and "The Comeback"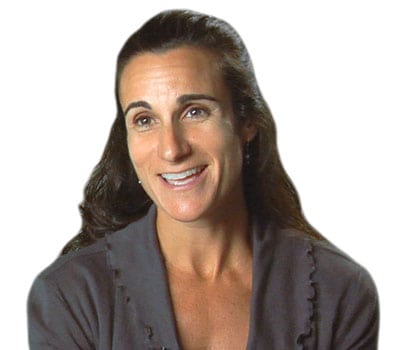 Maria Battle-Campbell
Second Unit Director/Assistant Director
Maria's credits include "Avatar 1, 2 & 3," "The Island," "Stranger Things," "Serenity," "Real Steel," "X-Men: First Class," "Transparent"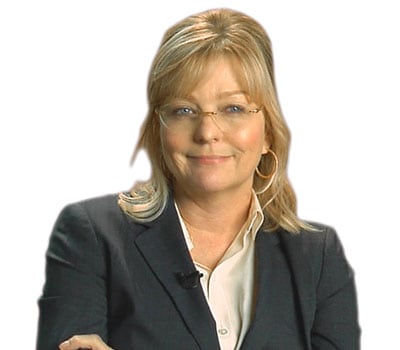 Vivian Baker
Emmy-Winning Make-Up Artist
Vivian is the head of the make-up department on several Hollywood blockbusters, including "Avengers: Infinity War," "Guardians of the Galaxy 2," "Passengers," "Jurassic World," "Self/Less," and "All I See is You"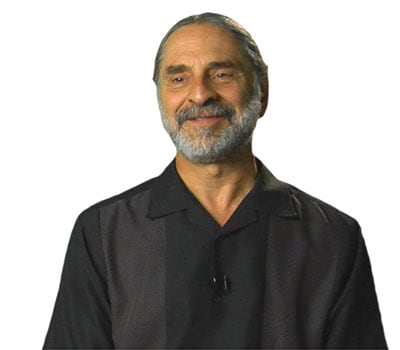 Mike Fantasia
Location Manager
Mike has scouted and managed locations for "Ant-Man and the Wasp," "Spider-Man: Homecoming," "Godzilla," "Indiana Jones and the Crystal Skull," "3:10 to Yuma," "Memoirs of a Geisha," and "The Green Hornet"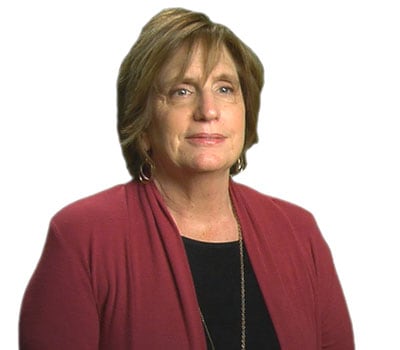 Carole Kirschner
VP of Amblin Television
Carole has worked at CBS Comedy and as Vice President of Steven Spielberg's first Amblin Television. During that time, she heard more than 3,000 pitches, bought hundreds of scripts, and was involved in developing dozens of television series.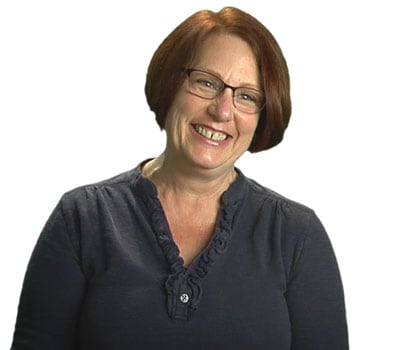 Margery Kimbrough
Script Supervisor
Margery has managed continuity on the sets of "The Orville," "The Catch," "The Originals," "Bosch," "Ray Donovan," "Alias," and "Spiderman"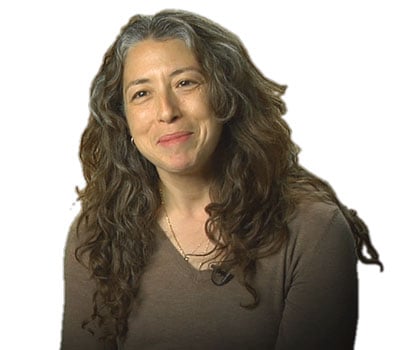 Valeria Collins
Script Supervisor
Valeria has worked on top Hollywood blockbusters, including "Star Trek: Beyond," "Silicon Valley," "Big Little Lies," "True Detective," "Parks and Recreation," "Divergent," and "Fast & Furious 1 & 6"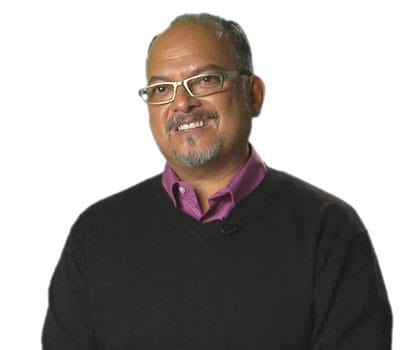 Ron Franco
6-Time Emmy Nominated Set Decorator
Rons work has been seen on "Goliath," "True Blood," "Heroes," "House of Lies," "Californication," "Help Me Help You," and "The X-Files"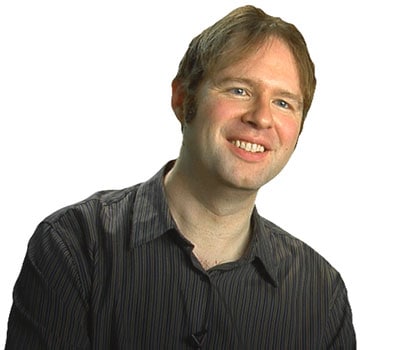 Kevin Kaska
Composer, Orchestrator to John Williams and Hans Zimmer
Kevin has worked on iconic scores from "Interstellar," "The Jungle Book," "Transformers: The Last Knight," "The Orville," "Man of Steel," "The Lone Ranger," "The Dark Knight Rises," "Inception"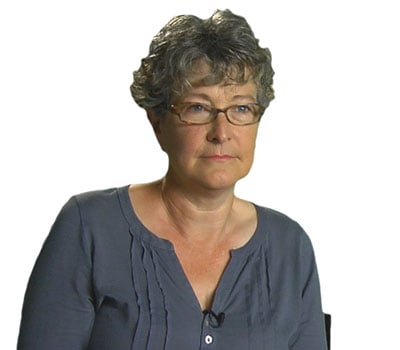 Veronique Vowell
Supervising Location Manager
Veronique has found and managed locations for "Grey's Anatomy," "How to Get Away With Murder," "Scandal," "Cold Case," "Curb Your Enthusiasm," "Angels in the Outfield," and "Encino Man"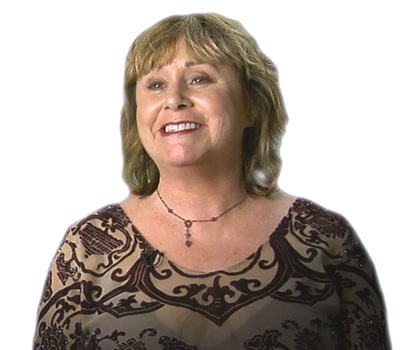 Vanessa Theme Ament
Foley Artist
Vanessas credits include "The Shawshank Redemption," "Batman Returns," "Gary & Mike," "Predator," "Chain Reaction," "Charmed," "Die Hard," "7th Heaven," and "Mars Attacks!"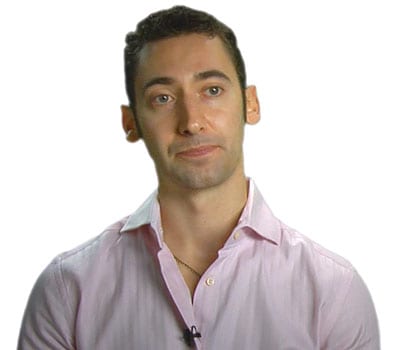 Ricky Margolis
Investor
Ricky serves as the Vice President of Future Films, LLC. The Future Film Group is a major financier and producer in the media sector having raised over $2bn in finance and having been involved in over 200 films and TV shows.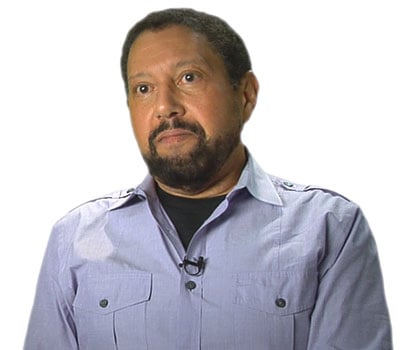 Noel Bermudez
Production Accountant
Noel has managed the accounting for "American Crime Story," "Feud," "Stitchers," "Switched at Birth," "10 Things I Hate About You," "The Pacific," "Wasteland," "Tin Cup," and "What's Love Got To Do With It."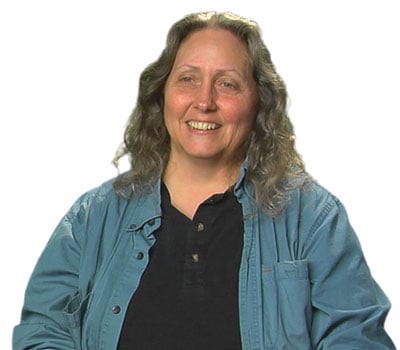 Sue Swindle
Script Supervisor
Sue's credits include, "Mad Men," "CSI: NY," "The Front Runner," "Blood and Bone," "Lords of Dogtown," "Little Miss Sunshine," "A Haunted House," and "A Wrinkle in Time"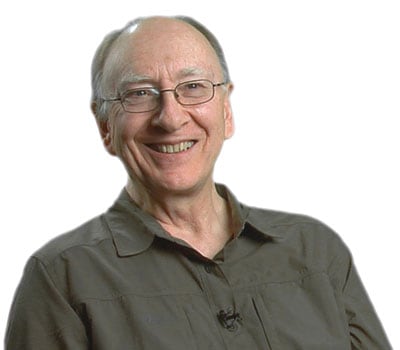 Michael Rabiger
Documentary Filmmaker
Michael Rabiger has directed or edited over 35 films, founded the Documentary Center at Columbia College, Chicago, and was Chair of its Film/Video Department. He won the Preservation and Scholarship Award by the International Documentary Association.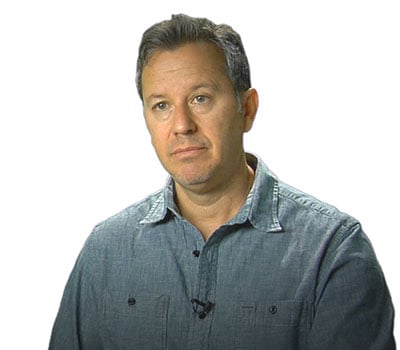 Neil Landau
Screenwriter
Neil has penned screenplays for "Don't Tell Mom the Babysitter's Dead," Melrose Place," Doogie Howser, M.D." "Tad: The Explorer,""The Magnificent Seven," and "Undressed"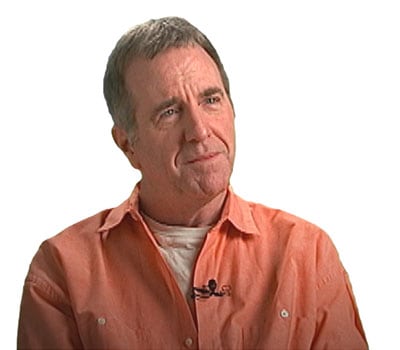 John Henry Richardson
Actor
John Henry has appeared in over 300 films, TV shows, plays and commercials including "Panic 5 Bravo," "Nessie & Me," "Unwanted Guest," "Sniper," and "Father Militant"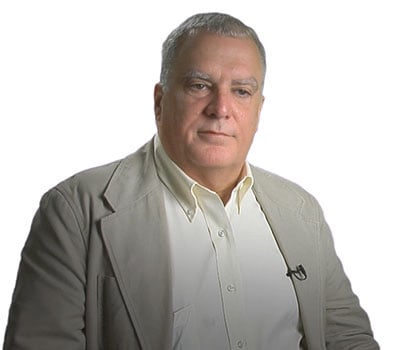 Guy Gallo
Screenwriter
Guy has penned the screenplays for "Under the Volcano," "American Playhouse," and "Takes from the Darkside"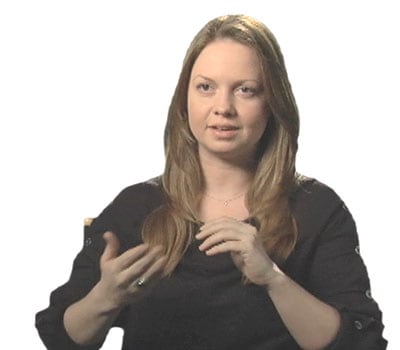 Laura Beth Love
Cinematographer
Laura Beth's credits include "Sharknado 3 & 4," "Tabloid Vivant," "If Looks Could Kill," "Evil Nanny," "The Horde," and "Ark"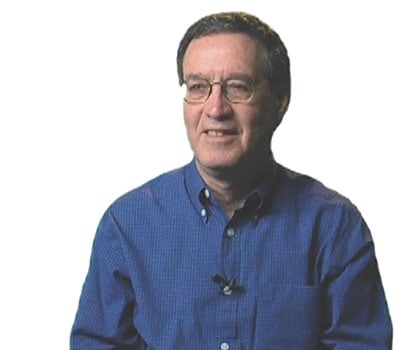 Bruce Block
Producer
Bruce produced "The Holiday," "What Women Want," "The Parent Trap," "Father of the Bride 1 & 2," "Something's Gotta Give," and "Christmas with the Kranks"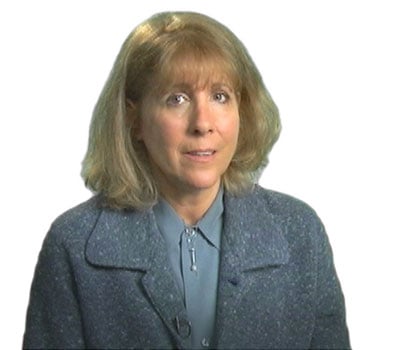 Lori Jane Coleman
Emmy-Nominated Editor
Jori Jane has edited episodes for "Private Practice," "Picket Fences," "The Guardian," "Heartland," "Make It or Break It," "Covert Affairs," and "Girlfriends' Guide to Divorce"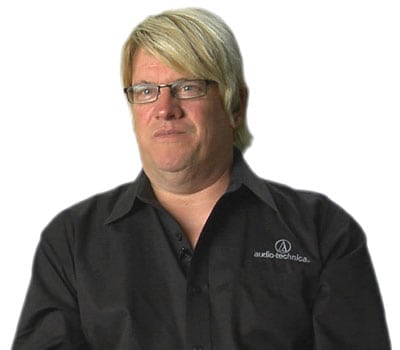 Steve Savanyu
Director of Education, Audio-Technica
Steve is an accomplished recording engineer and the Director of Education at Audio-Technica, the world's leading microphone manufacturer.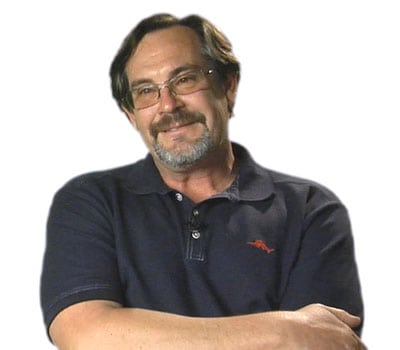 Richard Mall
Academy Award Winning Key Grip
Richard's credits include "Ant-Man," "Iron Man," "GI:Joe," "Hunger Games: Catching Fire," "Twilight," "xXx: State of the Union," and "The Italian Job"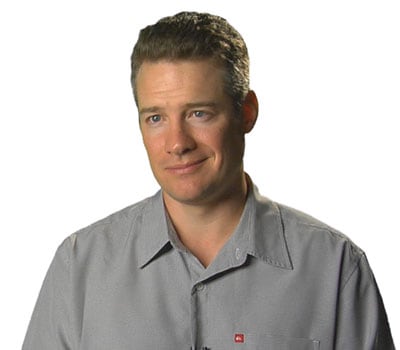 Mike Musteric
Second Unit Director, 2nd Assistant Director
Mike's credits include, "Logan," "Avatar," "Enemy of the State," "X-Men: First Class," "Stranger Things," "Real Steel," and "Lost"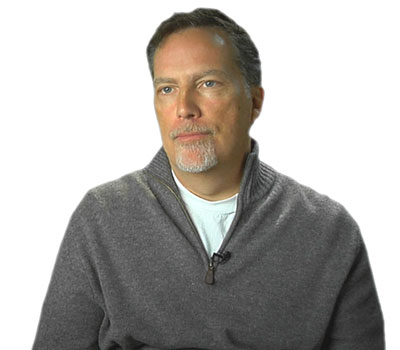 Richard Middleton
Producer
Richard has produced the Academy-Award winner, "The Artist," and "Hitchcock," "The 5th Wave," "I Love You Phillip Morris," "Jonah Hex," "and "ZeroZeroZero"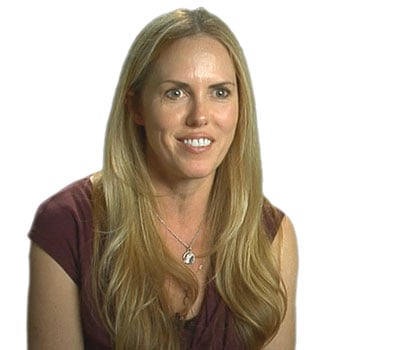 Denise Wingate
Costume Designer
Denise's credits include "Wedding Crashers," "Live Free or Die Hard," "Cruel Intentions," "Melrose Place," "A Cinderella Story," and "The Three Stooges"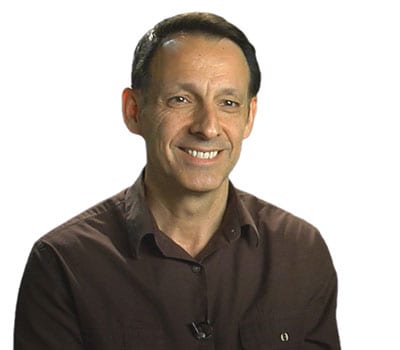 Frank Salvino
Post-Production Supervisor
Frank's credits include "The Grey," "The Accountant," "Nightcrawler," "S1mone," "Second Hand Lions," "I am Sam," and "Walking with Dinosaurs 3D"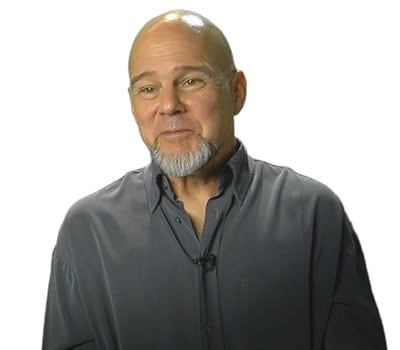 Jim Lang
Composer
Jim's credits include "Hey Arnold!," "Fred and Vinnie," "Sky Rat," "In the Mouth of Madness," "Lloyd in Space," and "NOVA"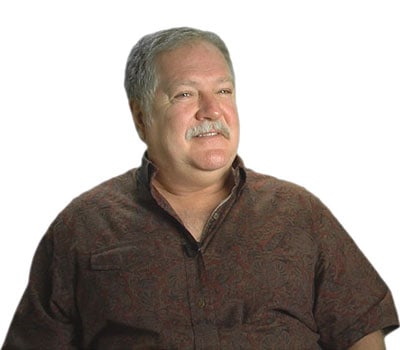 Bob Mathews
Emmy-winning Costume Designer
Bob's credits include "Ready Player One," "The Greatest Showman," "Fantastic Four," "Silicon Valley," "Flight," "10,000 BC," "Cloverfield," and "Jarhead"
The involvement of the above-listed professionals does not imply sponsorship, support, or endorsement from their clients, employers, or partners. Each professional willingly participated independently of their respective organizations.