How to Network in Hollywood
Let's say you're looking to hire a professional. Maybe it's a doctor, or a plumber, or an auto mechanic. While you can certainly go online and search for someone, you'd probably feel much better getting a referral from a friend or family member. Working on a film project is no different. You want to know that the people you're working next to are creative, have good attitudes, and a solid work ethic, which is why referrals are so important. When you're new to LA, the best way to meet new people is to network… but networking in Hollywood isn't what you think.
Networking conjures up images of stuffy events at which hundreds of suit-clad people plaster smiles on their faces while handing out business cards in an effort to drum up more work.  While this may be the case in some industries, the opposite is true in Hollywood. Networking is about making friends, and fostering real relationships. People want to work with those they trust and enjoy, which is why more deals are made in a bar or on the golf course than at a networking event.
Identify your goals and target your networking efforts: What do you want to achieve through networking in Hollywood? Are you trying to break into the film industry as an actor, writer, or director? Are you looking to work in production or post-production? Identifying your goals will help you focus your networking efforts on the right people and organizations.

Attend industry events and conferences: Industry events and conferences can be a great way to meet people in your field and learn about new opportunities. Check out websites like Eventbrite and FilmFreeway to find events in your area.

Join a professional organization or trade union: Professional organizations and trade unions can provide valuable resources for networking and career development, such as job boards, networking events, and workshops. Some examples in the film industry include the Producers Guild of America, the Writers Guild of America, and the Screen Actors Guild.

Connect with people through social media: Social media platforms like LinkedIn, Twitter, and Facebook can be useful tools for connecting with people in your industry and learning about new opportunities. Follow industry leaders, organizations, and companies, and consider reaching out to people whose careers you admire.

Be persistent but respectful: Building a network takes time and effort, and you may face setbacks or rejections along the way. It's important to be persistent, but also to be respectful of others' time and boundaries. It can be helpful to follow up with people you've met, but don't overdo it – it's important to strike a balance between being proactive and being a nuisance.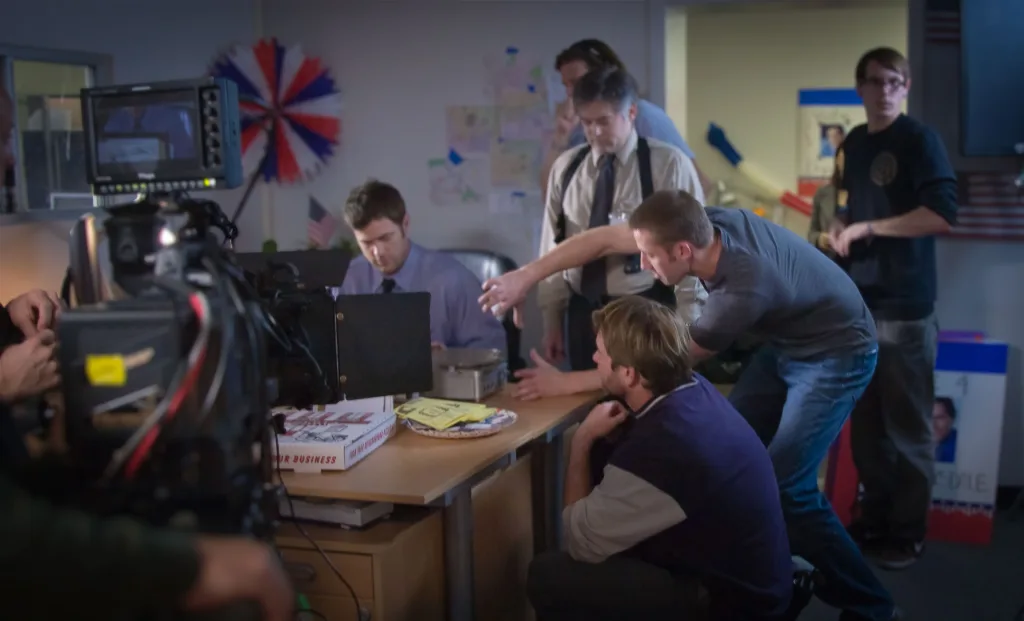 I'd argue that the old adage, "It's who you know," should really say, "In Hollywood, it's about who knows you." That's the secret of marketing– get them to come to you.
Networking is about people.  Meeting people, giving to others, bringing a talent to the table, and being pleasant to work with.  When you're in the film industry, nurture your relationships because you never know where they'll lead. The best way to network is by having something to give. Volunteer your time, offer to do something for someone, and become valuable to the people with whom you're working. Helping someone today may not have an immediate impact, but the relationship you nurture will pay dividends in the future.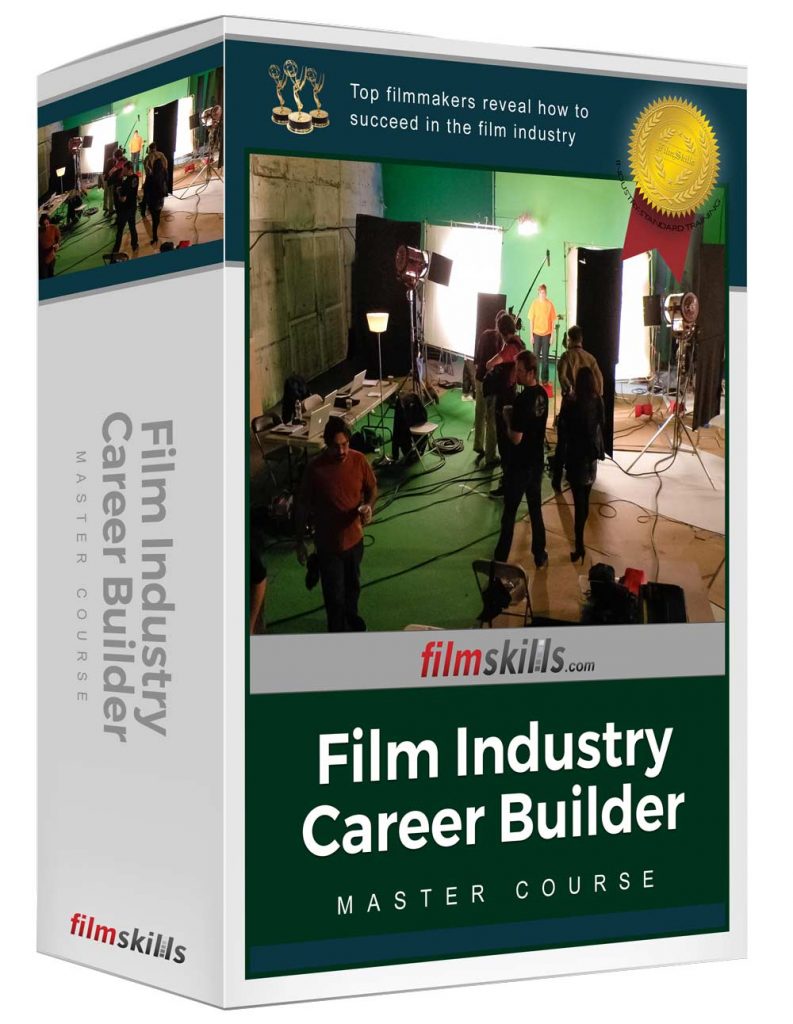 Learn How to Start a Career as a Filmmaker
Learn how to break into the film industry with this incredible course. Over 100 A-list Hollywood filmmaking weigh in on challenges facing aspiring filmmakers, and how to overcome them to succeed in the industry.
Whether you want to break into Hollywood or simply work in your local market, this course will teach you everything you need to know, from how to network, realities of working freelance, how to make money, deal with difficult personalities, how to prepare for a day on set, walkie-talkie etiquette, and what you need to bring to look like a real pro.