We partnered with the powerhouse Location Managers from Star Trek, Mission Impossible, Transformers 2, Top Gun 2, Spiderman: Homecoming, and Grey's Anatomy to give you professional guidance on finding, managing, and shooting on location.
Check out a free preview of from "Working with Location Owners"
And as with all FilmSkills lessons, the new location lessons come complete with a 20-30 minute video, fully illustrated companion text, and downloadable contracts and forms you can use on your own productions.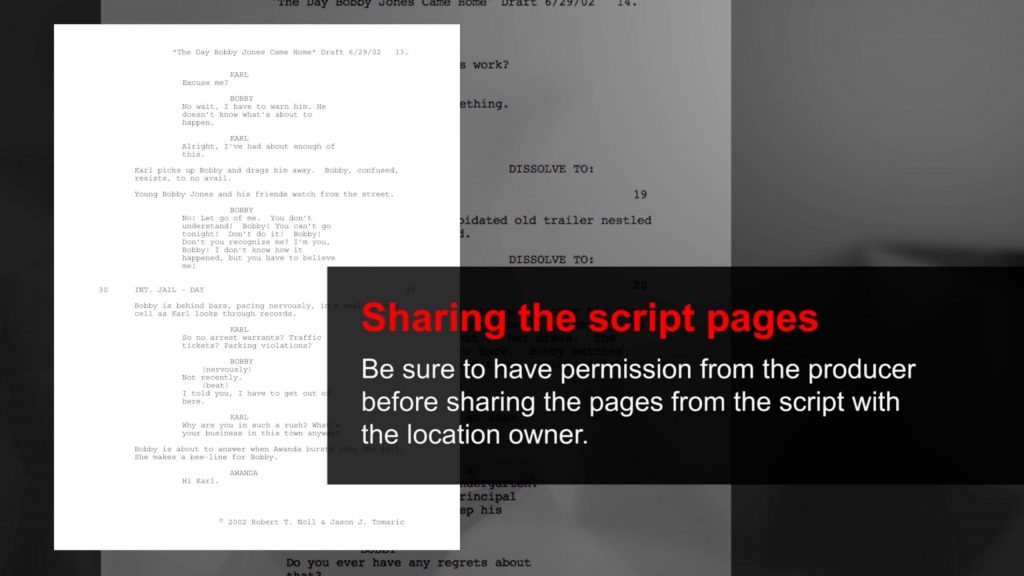 Locations play a critical role in every film production, and in this lesson, learn how to properly break down the script, scout locations, work on cold scouts, how to assess the technical feasibility of a location, and it's local industry support. (19:13)
This lesson covers:
How to break down a script
How to properly generate a list of locations
How to scout locations
Available resources to help you location scout
How to conduct a cold scout
How to assess the technical requirements of the location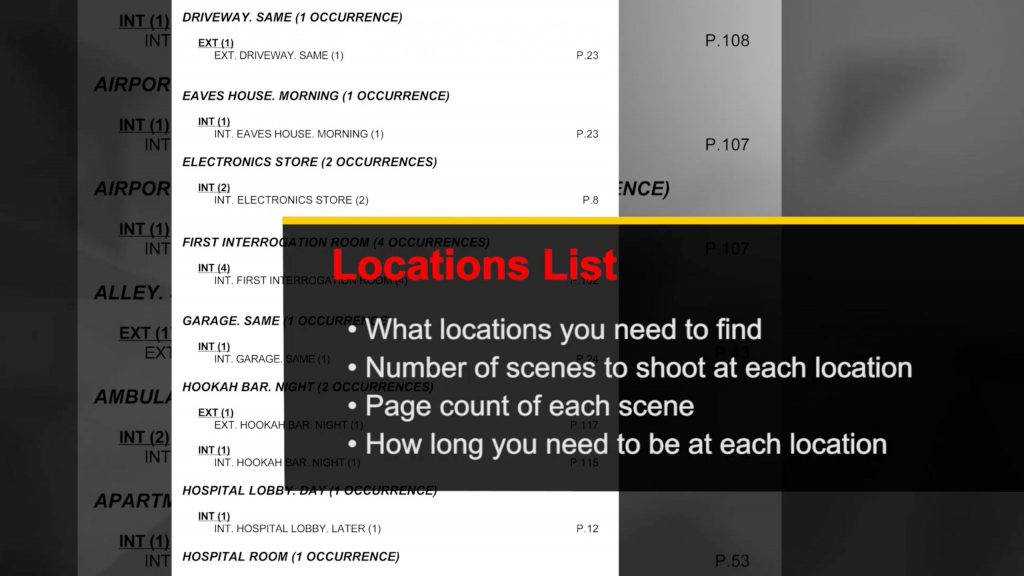 Working with Film Commissions
Each state has a film commission tasked with attracting motion picture production to that state. In this lesson, learn the services offered by a film commission, how to use their services to find the best location for your movie, liaise with local industry, and what hidden pricing traps.(24:53)
This lesson covers:
What a film commission does
How to use their location libraries
How to use their scouting services
Limitations of a film commission's services
How a film commission can help you liaise with local industry and local government
How your budget affects the services they offer
How to find a film commission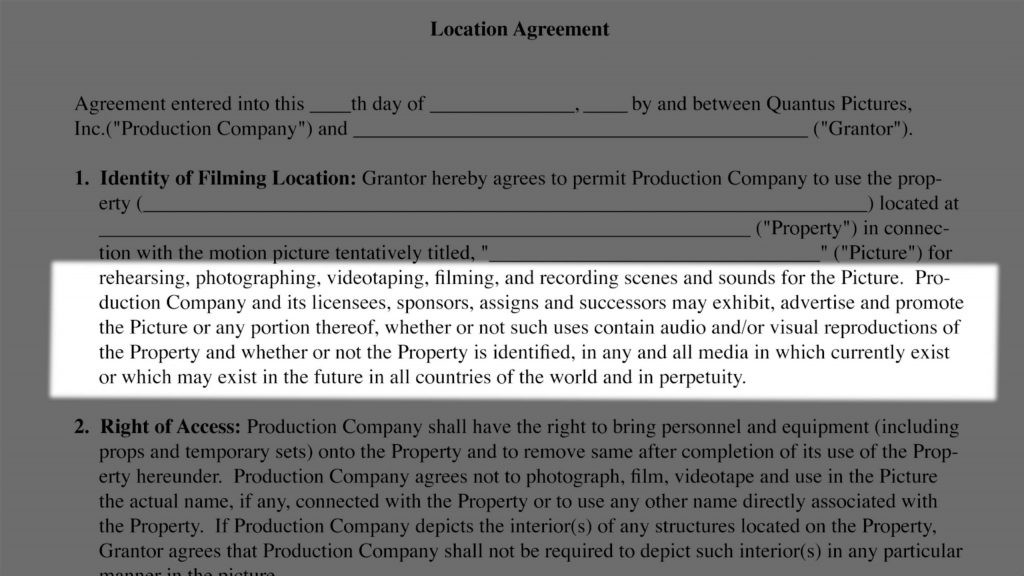 Working with Location Owners
Approaching and asking a location owner to use his or her property for your film shoot can be a daunting task. In this lesson, you will not only learn how to approach a location owner, but which contracts and forms are needed, proper protocol, how to deal with problems and how to help a location owner prepare himself for the whirlwind that is the production process. (34:47)
How to approach a location owner about using his or her property for your shoot
How to establish your credibility
How to speak and present your case to a location owner
The necessary contracts and agreements to protect yourself legally
How to conduct a walk through
How to deal with problems if the location owner decides to pull out at the last minute
The location release form and its importance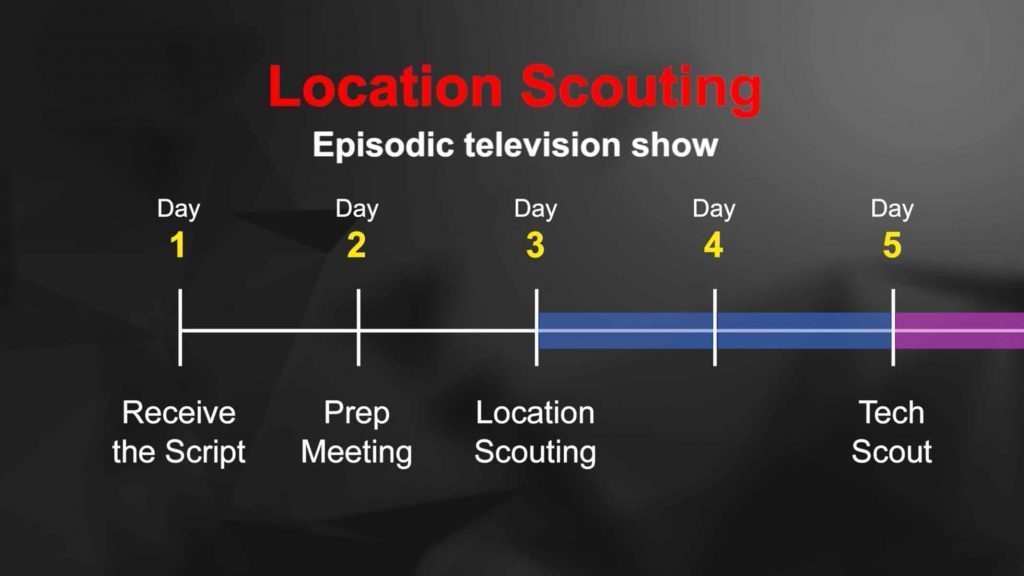 In most major cities, filmmakers are required to obtain a permit to be able to shoot on both public and private property. This lesson will guide you through the permitting process, when one is required, how to get one, the costs involved, and common traps associated with free permits.
(22:58)
What are permits
When is a permit required
Shooting guerilla without a permit
The difference between shooting on public and private property
Free permits and their hidden costs
How to use a permit on location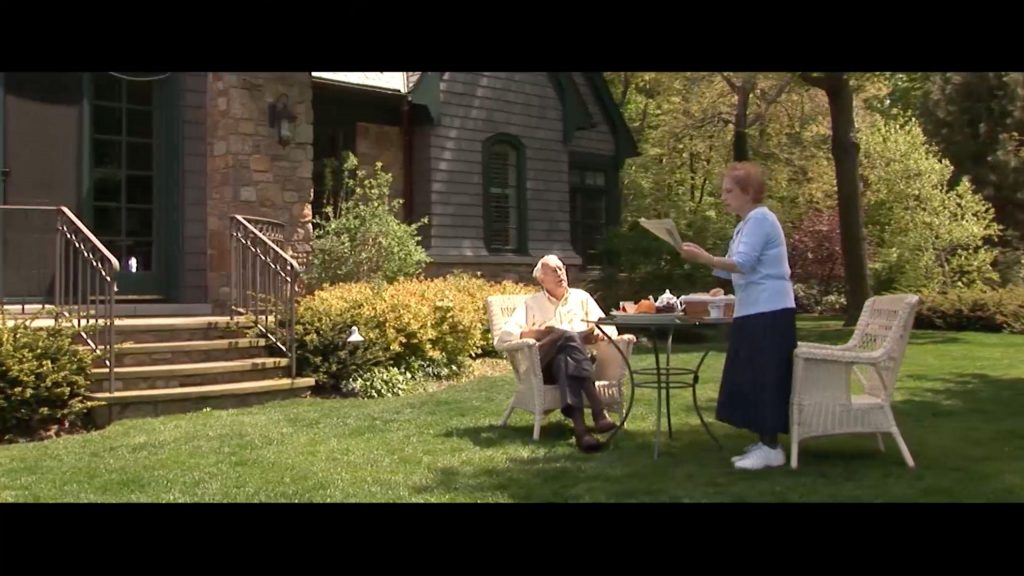 No one makes a movie in a vacuum – every day a shoot will invariably affect someone, whether it's one neighbor or an entire community. In this lesson, learn how their film shoot affects the public, how to work with local officials, how to notify residents, how to leave a positive impact on the community when they're finished shooting, and a general code of conduct for crews when shooting on location. (25:00)
How to secure permission from the neighbors in the community in which you're shooting
The public impact of a film shoot
How to work with the police
How to shoot in a public venue
How to deal with disruptive people when shooting in public
The proper code of conduct for motion picture crews when shooting on location
These new lessons are included in the following FilmSkills courses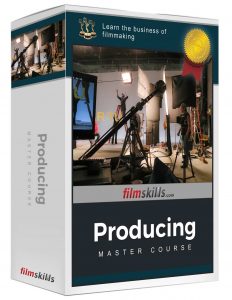 leLrn the business of filmmaking – from raising money and hiring the crew, to finding locations and running a smooth set to get the results you want.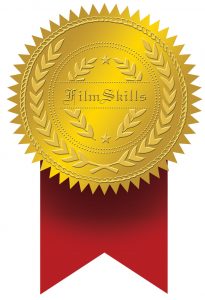 Learn the entire filmmaking process! Unlock all FilmSkills Courses for LIFE, plus 75 FREE bonus lessons, FREE new content, personal training, and discounts on top software and gear.