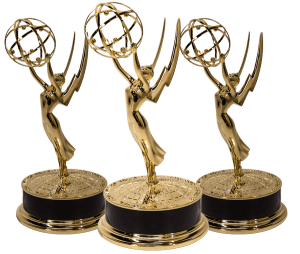 Learn the Art of Filmmaking
Improve your craft with the industry's most complete filmmaking courses developed by filmmakers for filmmakers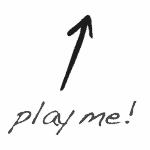 Learn from filmmakers whose work you see every day
I'm Jason Tomaric. As an Emmy-winning filmmaker and educator, I've met too many people who struggle to break into the industry, talented filmmakers buried under massive college debt, and content creators tired of scouring YouTube for quality training. That's why I created a more affordable alternative to film school where you learn directly from master filmmakers. 
Over 150 industry professionals who have been honored with over 70 Academy Awards, Emmys, BAFTAs, and Golden Globes partnered with me to guide you step-by-step through the filmmaking process.
Whether you want to make better independent films, TV commercials, documentaries, or industrial videos, join the inner circle of master filmmakers whose work has grossed tens of billions of dollars around the world.
Do you teach filmmaking at a university, high school, film commission, or production company? Check out FilmSkills Academic where you can build your own fully-branded online film training program.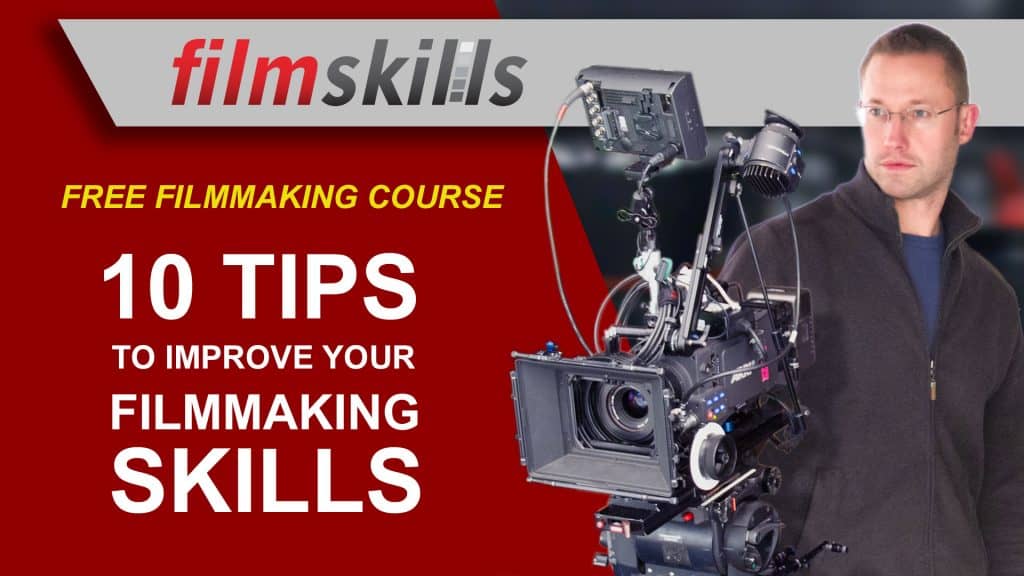 FREE 1-hour filmmaking course
Learn my top 10 secrets to making your content more professional, how to accelerate your career, and how to make money in this $14 billion/year industry.
What's Inside FilmSkills?
Our complete online filmmaking program is designed for filmmakers who want to learn every aspect of the filmmaking process. Emmy and Academy Award winning filmmakers take you onto the set from the birth of your idea through distribution in groundbreaking detail.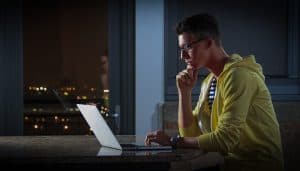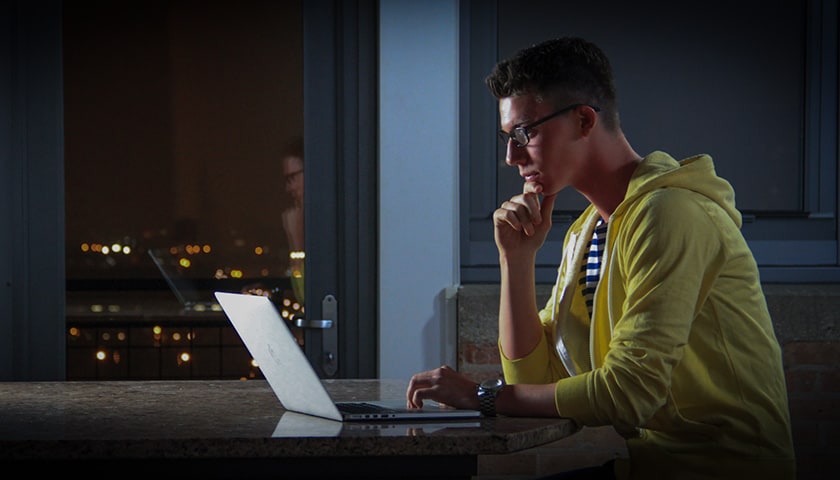 How to Break into the Film Industry
We show you how to start your career in the film industry. Learn how to network, make money, move to Los Angeles, and how to get your first job.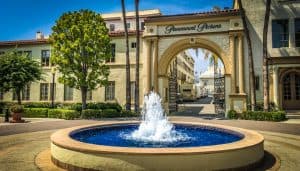 Development
Discover how the studios work, how to make a business plan, attach actors to your film, work with agents and managers, and how to sell a reality show. Get the inside track from the producers behind Star Wars, Logan, Avatar, Titanic, and X-Men.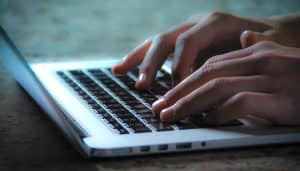 Screenwriting
Academy Award and Emmy-winning writers guide you through every step of writing a screenplay. Learn how to develop characters, write compelling dialogue, structure your story, plus tips to improving your writing process and how to sell your script to agents and producers.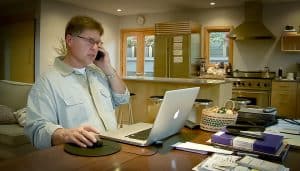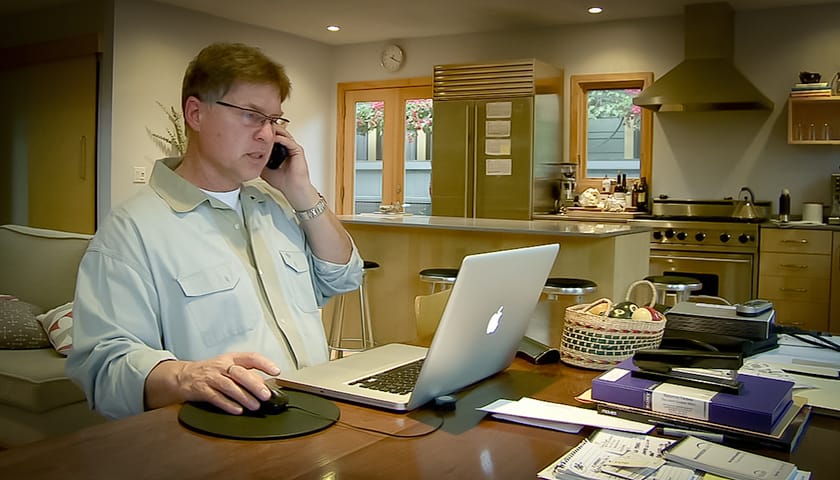 Producing
The producers behind Hollywood's biggest blockbusters teach you how to raise money, form a production company, manage the budget, plus how to hire the crew, work with vendors, unions and guilds, and how to hire SAG/AFTRA actors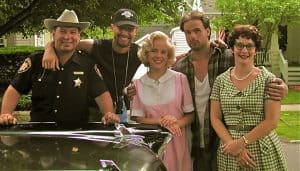 Casting Actors
Hollywood casting directors take you through the audition process so you can find the perfect on-screen talent. Learn how to conduct the perfect audition, work with local celebrities, and warning signs for problematic actors.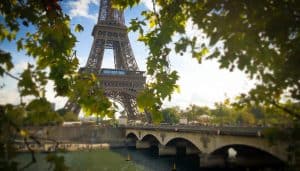 Find and Manage Locations
Steven Spielberg's location manager shows you how to find the perfect location for your shoot. Learn how to work with local film commissions, secure permits, scout locations, and how to work with location owners for a smooth shoot every time.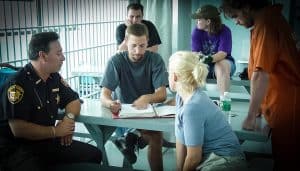 Scheduling and Budgeting
Learn how to break down a script, create the schedule for your overall production, daily scheduling tips, and how to build a budget for your production.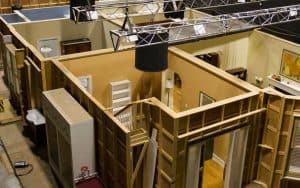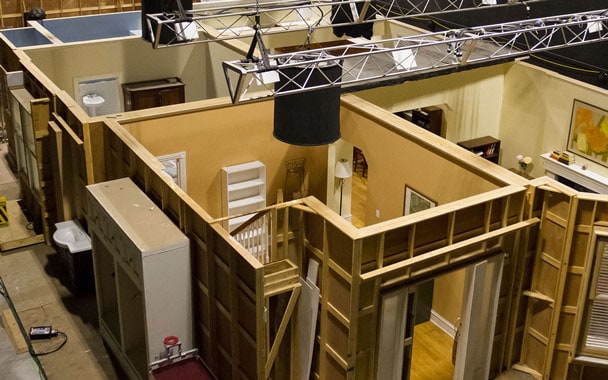 Production Design
From designing and building new sets to dressing existing locations, we show you how to design and build a world that supports the story.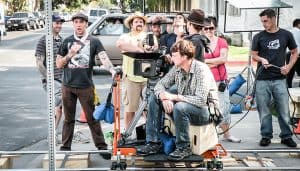 Crew Positions
Learn the duties and responsibilities of each crew position on a movie set. We followed over a hundred professional crew people who revealed the demands of their jobs.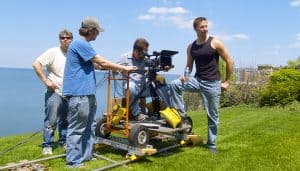 Working on Set
Don't look like an amateur on set! We show you proper set etiquette, what to bring to the set, what to wear, how to use walkie talkies, and how to work with difficult personalities.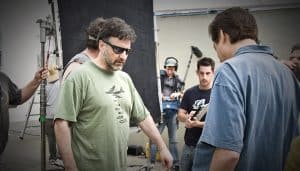 Directing
Emmy winning TV and movie directors show you how to block actors, develop a shot list, plan your coverage, maintain continuity, and storyboard your scenes.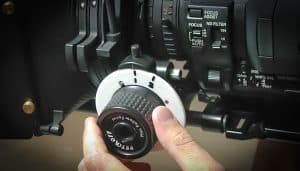 Camera and Lens
This incredible series unlocks the power of your camera. Learn about the imaging sensor, ISO, focusing techniques, how to get the perfect exposure, work with frame rates, shutter speeds, focal lengths, tripods and sliders, and how to prep for a shoot.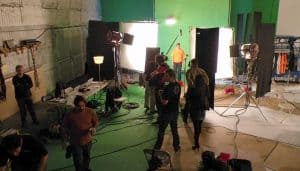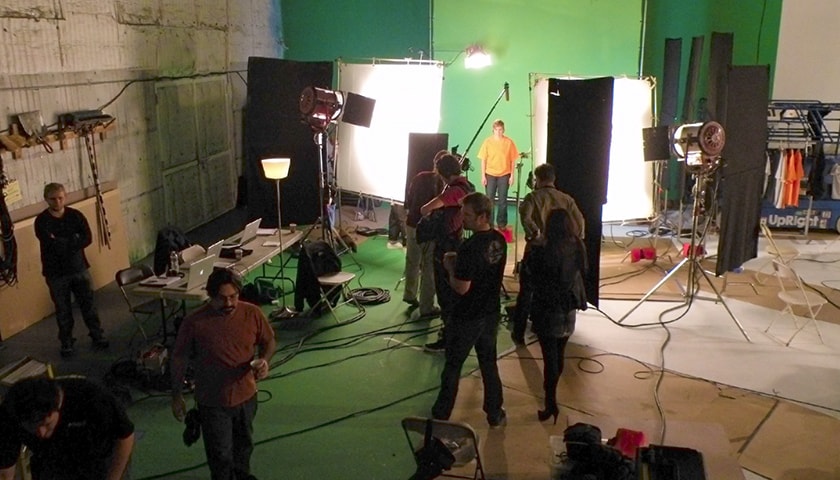 Lighting
Emmy and Academy Award-winning cinematographers guide you through lighting equipment and techniques. Learn how to craft light, light people, and create a look that enhances your story.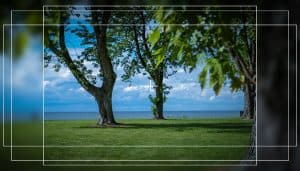 Framing and Composition
Learn how to properly frame your shots, create depth, frame people, the rule of 180, eyelines, plus how to use a clapboard and monitor on set.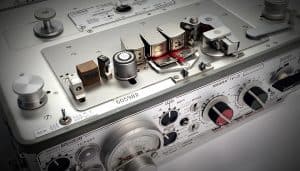 Recording Audio
Academy Award winning creator of THX and Director of Audio at Apple, Tom Holman is one of many instructors who show you how to choose the right microphone, use the mic boom, on-set recording techniques, how to get the perfect dialogue, and avoid sound problems on set.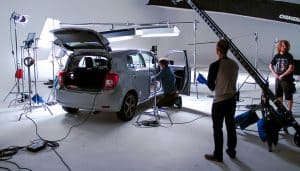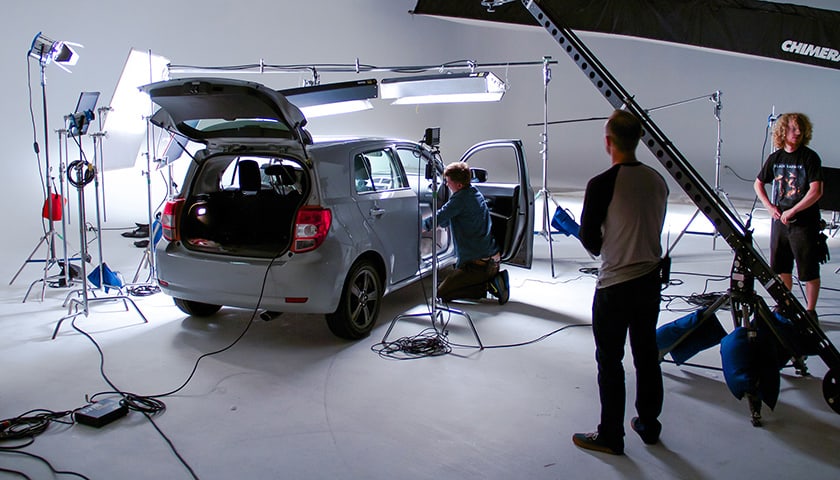 Grip and Rigging
From C-stands to Mafers, learn every clamp, stand, and the most common rigs on a set to place your lights and camera virtually anywhere.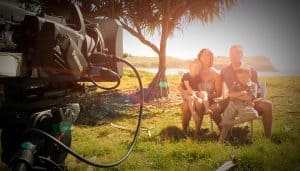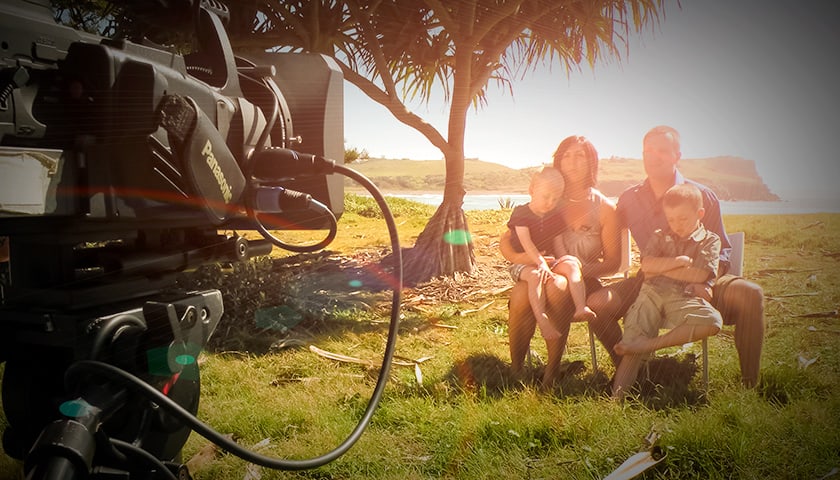 Documentary Filmmaking
Learn how to structure your documentary, find the story, choose the right gear, find the perfect interview location, interview camera set-ups, how to prepare and conduct an interview, shoot B-roll, and how to assemble the final story in the editing room.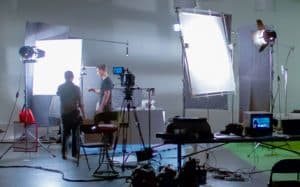 Safety Training
We worked with the architects of California's Safety Pass program, which trains all union film crew members to develop a complete safety training program to keep you, your cast, and crew safe on set. This program is used in over 50 film schools and film commissions worldwide.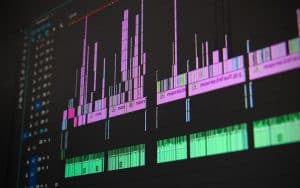 Editing
Learn the art of editing from the beginning to final delivery. We show you how to build the assembly cut, the rough cut, and fine cut, how to edit a dialogue scene, how to cut action, conduct test screenings, and color grade your footage.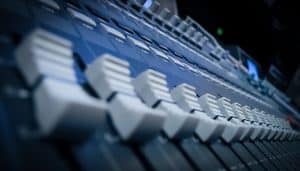 Audio Post-Production
This incredible series guides you through every step of creating the perfect audio. Learn ADR techniques, how to use Foley to add sound effects, how to mix the audio, and techniques for directing your voice talent.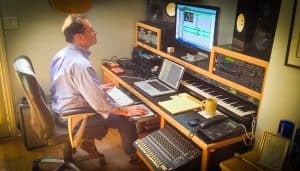 Music Composition
The masters behind the scores for The Dark Knight, Interstellar, The Life of Pi, and dozens of other blockbusters show you how to score your film, work with a composer, license the rights to music, and much more.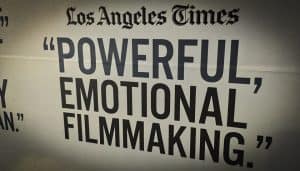 Marketing
Studio executives lift the curtain on how to market your movie using Hollywood techniques. Learn how to define your audience, design compelling key art, build a press kit, and how to work with the media.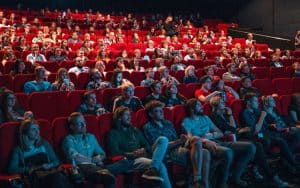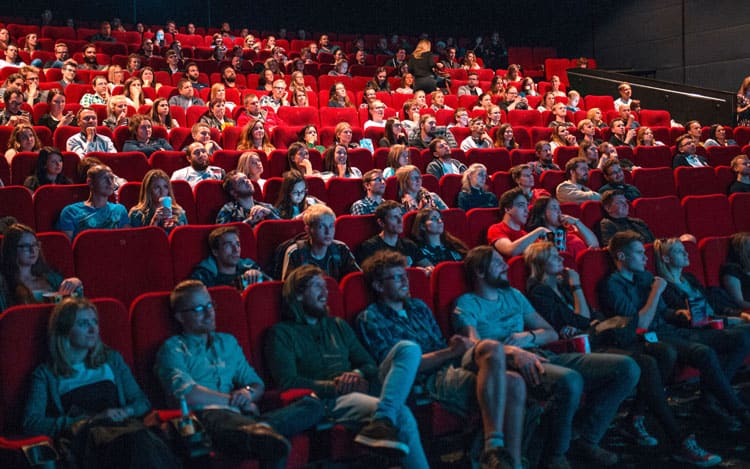 Distribution
Learn how to get a distributor, navigate the foreign market, how to make a splash at film festivals, and how to deal with the film rating board.
20,000 members and growing!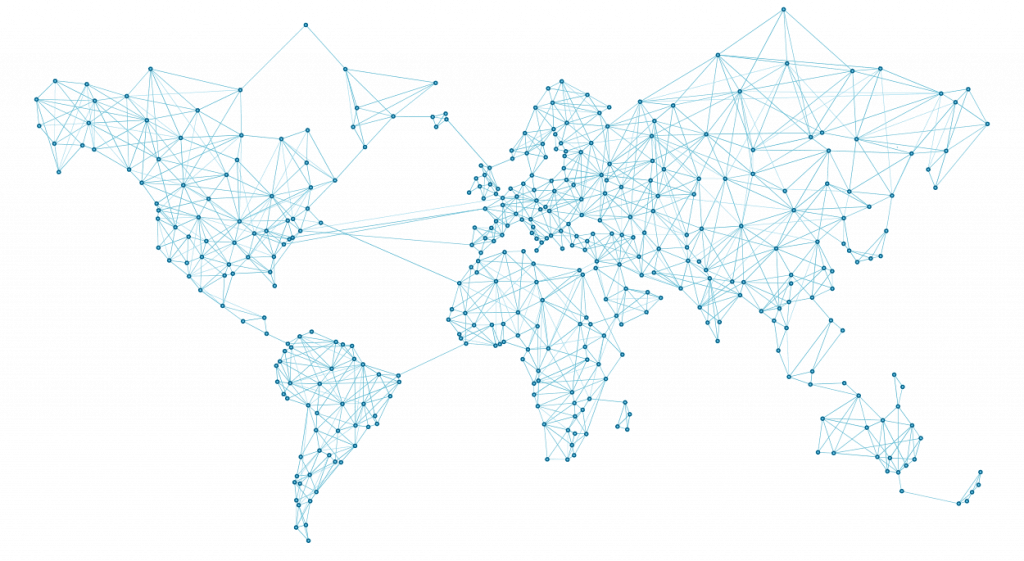 FilmSkills is WORLD CLASS. I don't know how you did it Jason, but thank you for building such an incredible site.  I never thought I'd be able to learn from the directors, producers, cinematographers – basically everybody behind my favorite TV shows. The lessons are so concise without the fluff. Thanks to you, I got my first paid production job.  Thanks Jason!
– Nathan M, Chicago, IL

THANK YOU JASON! I bought your book, "Filmmaking," and learned so much. Then I found FilmSkills and it seriously blew my mind. Thanks to you and your incredible team. My productions improved dramatically. I nearly doubled my clients, and am earning about $2000 a DAY. 
– Christian P, Atlanta, GA

I decided to drop out of engineering school and take the plunge as a filmmaker. I didn't want to start over, so I was stoked when I found FilmSkills. ABSOLUTELY INCREDIBLE. You literally tapped the Hollywood inner circle and have brought so much valuable knowledge to us aspiring newbies. If I ran a film school, I'd be scared. FilmSkills is a powerhouse.
– Barry C., Des Moine, IA
Where do you see yourself?
Filmmaking is one industry where there is something for everyone. Whether you're attracted to directing, cinematography, working with actors, sound design, producing, or post-production, we help you turn your creativity into a thriving career.
Meet a few of your 150 instructors
This is no ordinary film school. You will learn from the best of the best. Our instructors have been honored with over 70 Academy Award and Emmy wins and nominations.  No film school on Earth has this caliber of instructors.
Rob directed "The X-Files" movie, numerous episodes of "Star Trek: The Next Generation," and was the Executive Producer of ABC's hit drama, "Castle."
Rob Bowman
Director, Producer
Josh is the producer of "Avatar," the X-Men movies, "Logan," "Real Steel," and, as James Cameron's 1st AD, ran the sets of "Titanic," "Avatar," and dozens of other Hollywood blockbusters.
Josh McLaglen
Producer, 1st Assistant Director
Two-time Emmy winning director, Mary Lou has helmed episodes for dozens of prime time shows, including "NCIS: New Orleans," "The Quad," "Hart of Dixie," "The Game," "Monk," and "The Hughleys."
Mary Lou Belli
Television Director
As an Academy-Award winning cinematographer and two-time Emmy nominee, David has worked on "American Gods," "Breaking Bad," "X-Men," Hollow Man," and is the technical chair of the ASC.
David Stump, ASC
Cinematographer
Alexa is the former Vice President of Development at Sony Pictures Animation and Vice President of Production at New Regency Productions.
Alexa Amin
Studio Executive
Jeff was the Head of Worldwide Distribution and Online for LucasFilm, overseeing the release of the Star Wars prequels.
Jeff Ulin
Studio Executive
Cristen ran productions for Steven Spielberg's "Catch Me if You Can," and "Charlie Wilson's War," Academy-Award winning, "American Beauty," and over a dozen other blockbusters.
Cristen Carr Strubbe
Unit Production Manager
Two-time Emmy winner, Steve is the Executive Producer on "Everybody Loves Raymond," "Hot in Cleveland," "'Til Death," and "School of Rock," and produced the Sundance Grand Jury Prize nominee, "An Unreasonable Man."
Steve Skrovan
Executive Producer
Anne Marie served as COO of Morgan Freeman's production company, Revelations Entertainment, and is the producer of Oscar nominated "Fried Green Tomatoes."
Anne Marie Gillen
Producer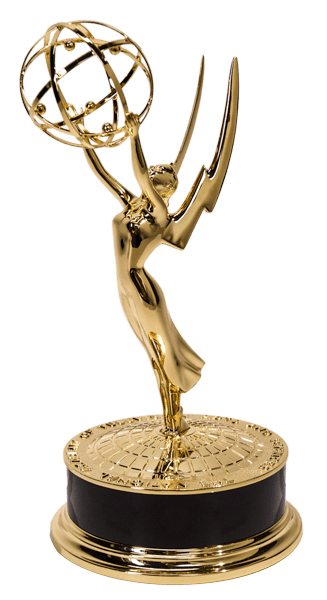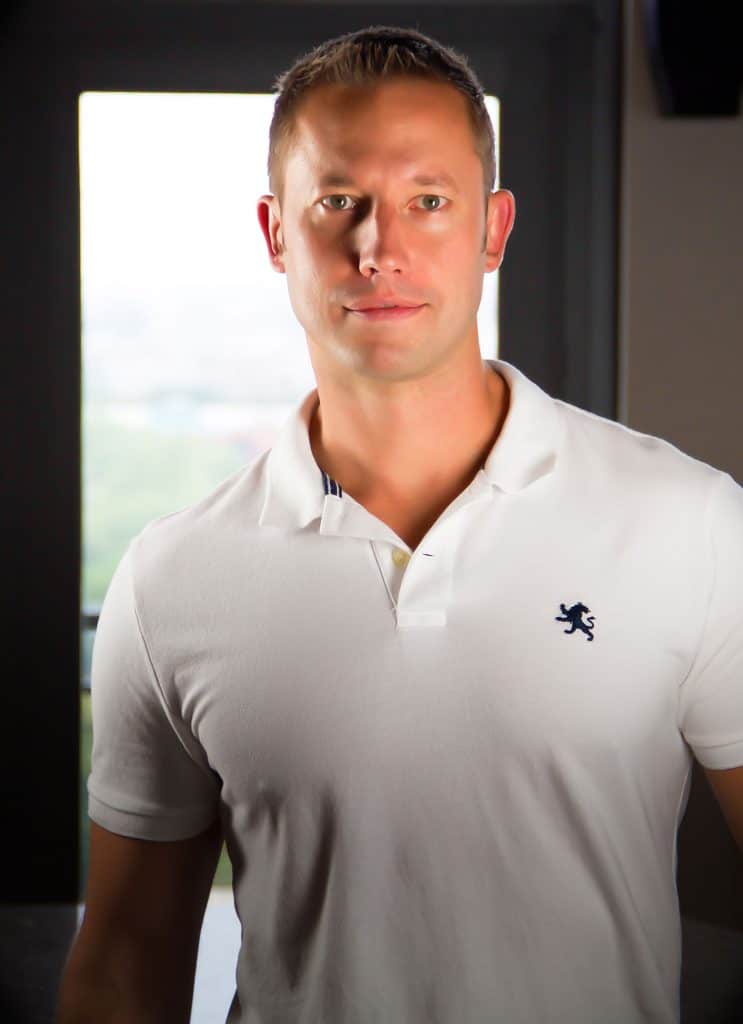 My name is Jason Tomaric, and I started making movies in my small home town of Chardon, Ohio. I remember being consumed by my passion, but sadly, my parents couldn't afford to send me to film school, and I was tired of scouring YouTube for content that went deeper than all those "5-tip" videos. So, I taught myself the skills I needed through a LOT of trial and error. Eventually, I launched my own production company shooting TV commercials, documentaries, and feature films, and won 12 Telly Awards, a Golden CINE award, and an Emmy.
Since then, I moved to LA, where I've been living my dream, shooting and directing in over 30 countries for Disney, NBC/Universal, Toyota, Microsoft, McDonald's, and National Geographic. My first feature film premiered on the opening night at South by Southwest, and got picked up for international distribution. My second film was picked up by Netflix.
Throughout all this, I really wanted to give back by creating the resource I wish I had when I was getting started. So I wrote a few books you may have seen in your local bookstore, and was invited to teach at dozens of universities – most recently a graduate advanced cinematography class at UCLA. But that wasn't enough to truly teach the filmmaking process, which is involved, nuanced, and disciplined.
So I reached out to professional filmmakers I've worked with, asking them to share their skills and techniques on camera. Word spread around Hollywood about my project, and opened the doors to over 150 A-list filmmakers, who graciously took a LOT of time to teach incredible skills they learned over their careers. And…  I got it all on camera. The result is a the industry's most complete, in-depth online film school, that is growing bigger and faster than ever.
Today, tens of thousands of filmmakers have joined FilmSkills, and it's used in over 90- film schools and even state film commissions.  If I can do it, you certainly can. Just know you have a tool to do it a lot faster, and a lot cheaper than I did.
Are you ready to get started?
Check out our flexible programs designed for every interest level and budget.